Oscars
Welcome to Oscars!
Nestled within the woodlands of Woodbank Primary, Oscars offers a safe, fun and nurturing environment for the children to play. Our provision caters for children who attend Woodbank from Nursery through to Year 6, with a wide range of indoor and outdoor activities. Supervised by our experienced staff, through care, learning and play we aim to meet your child's needs to promote their welfare.
Opening Times:
Session Times - The morning sessions run from 7.30 am to 8.55 am and the afternoon sessions run from 3.30 pm to 5.45 pm.
How much does it cost? - Morning session is £5.50.........Afternoon Session is £8.50.
Prices include drinks and snacks which promote healthy eating. Please ask for further information.
Meet Our Staff:
Mrs Howcroft

Manager

Mrs Houghton

Deputy Manager

Mrs Griffin

Play Worker

Mrs Javed

Play Worker

Miss Davis

Play Worker

Miss Skinner

Play Worker
Contact Information:
Email address: woodbank.oscars@woodbankprimary.co.uk (checked daily) Please note that there is a full stop between woodbank and oscars
Oscars Direct Telephone Number: 0161 764 5107 between 7 am - 8.40 am and 3.30 pm - 5.45 pm.
School telephone number: 0161 761 1253
Testimonials: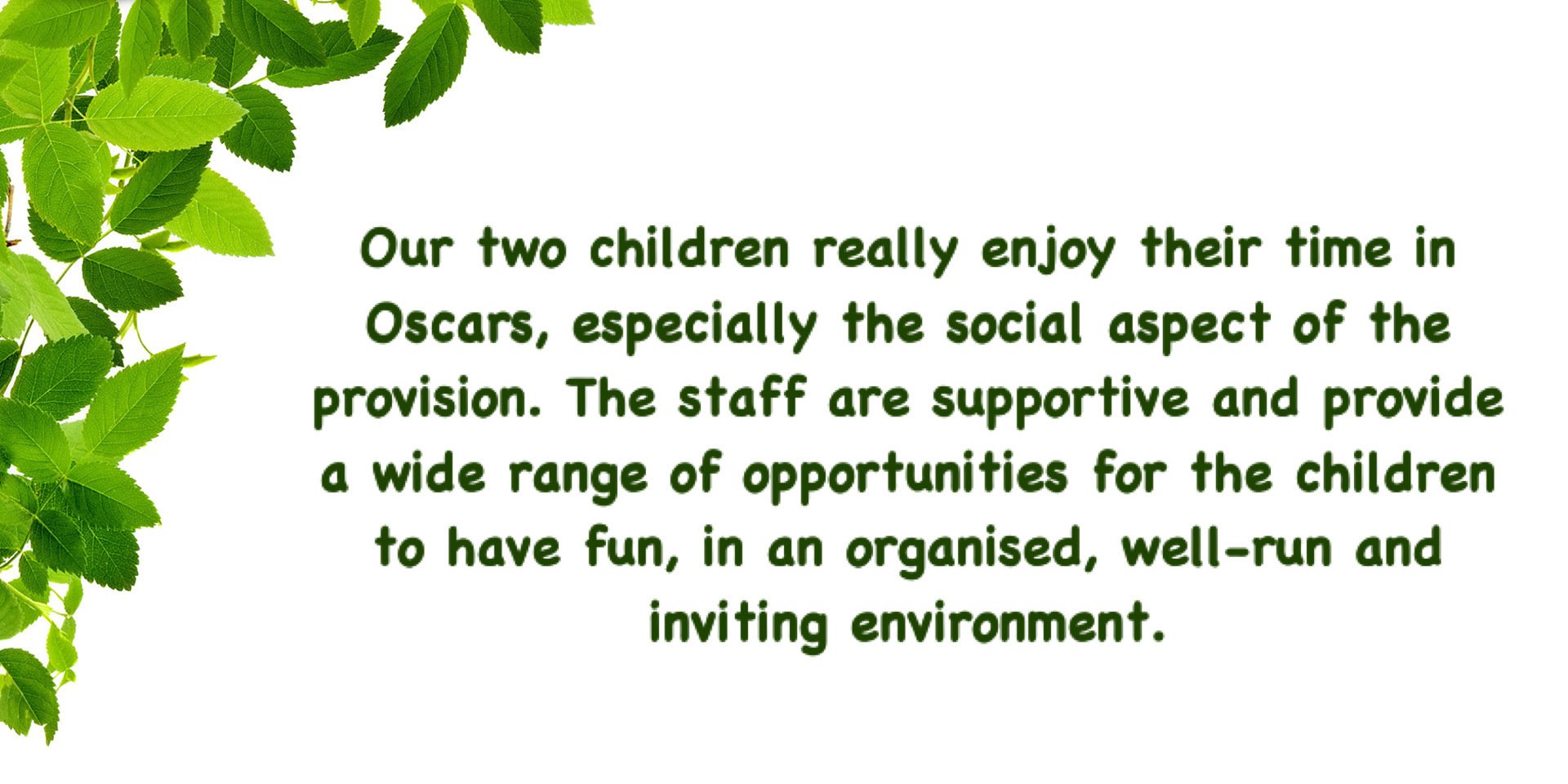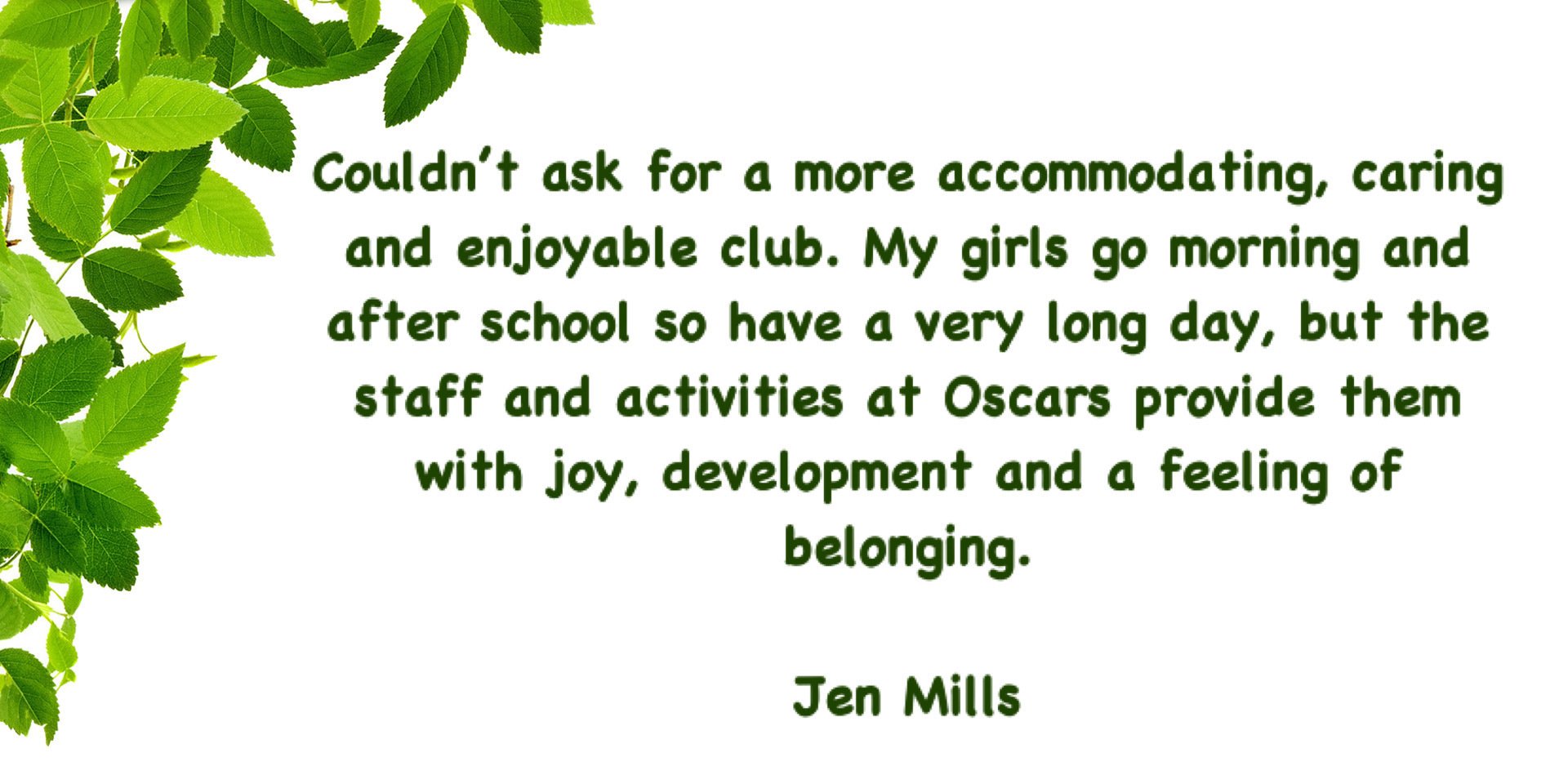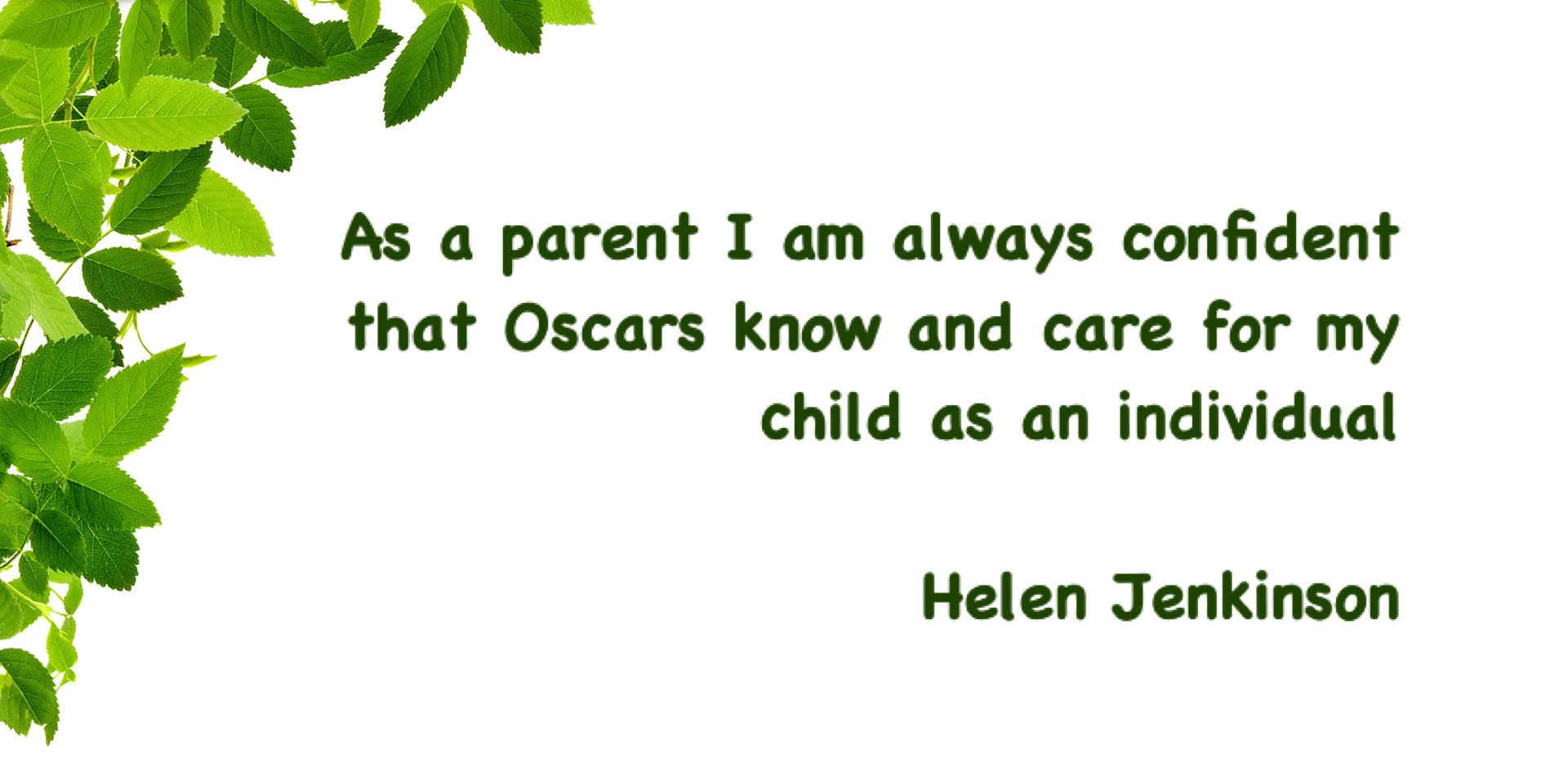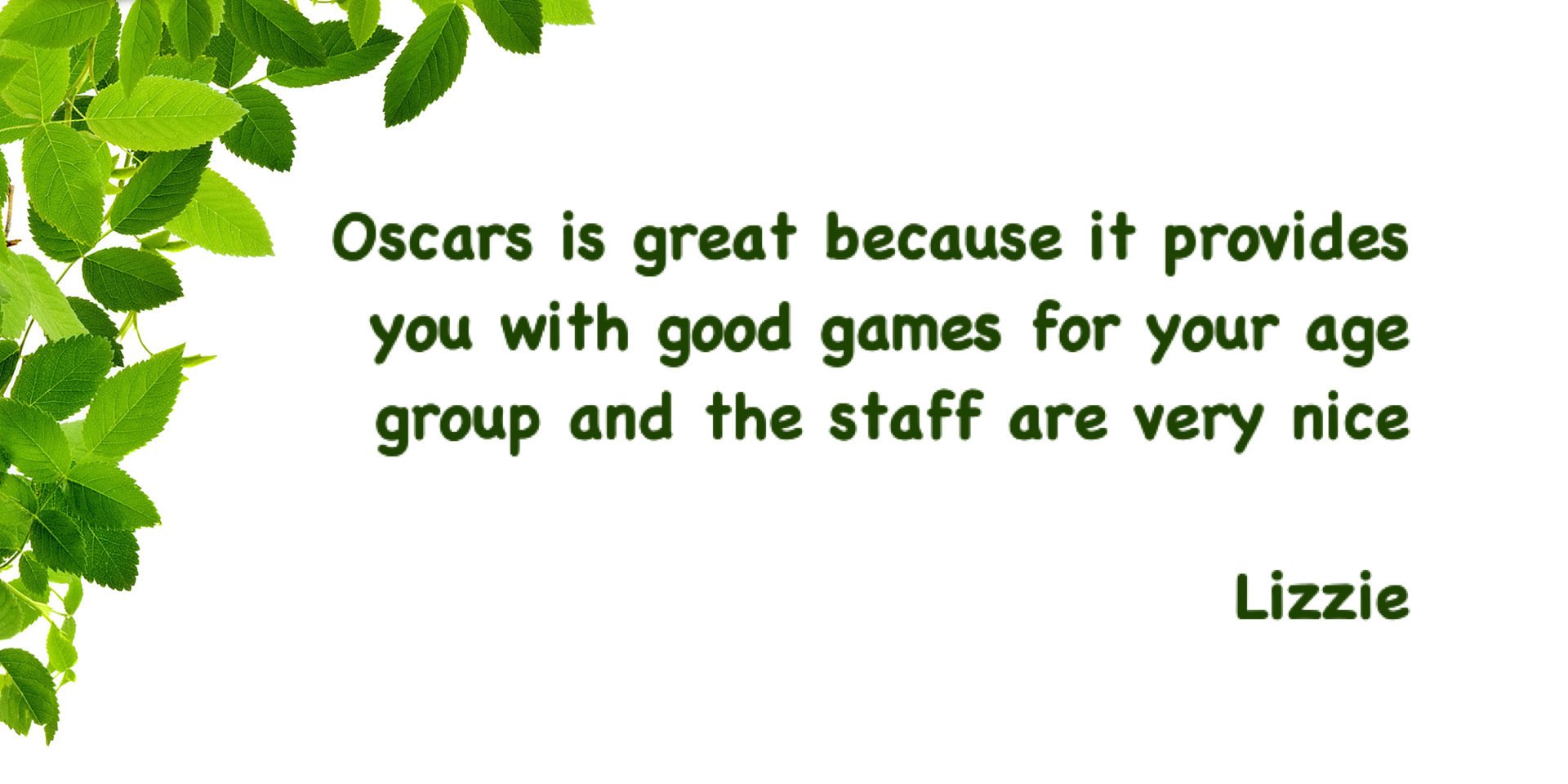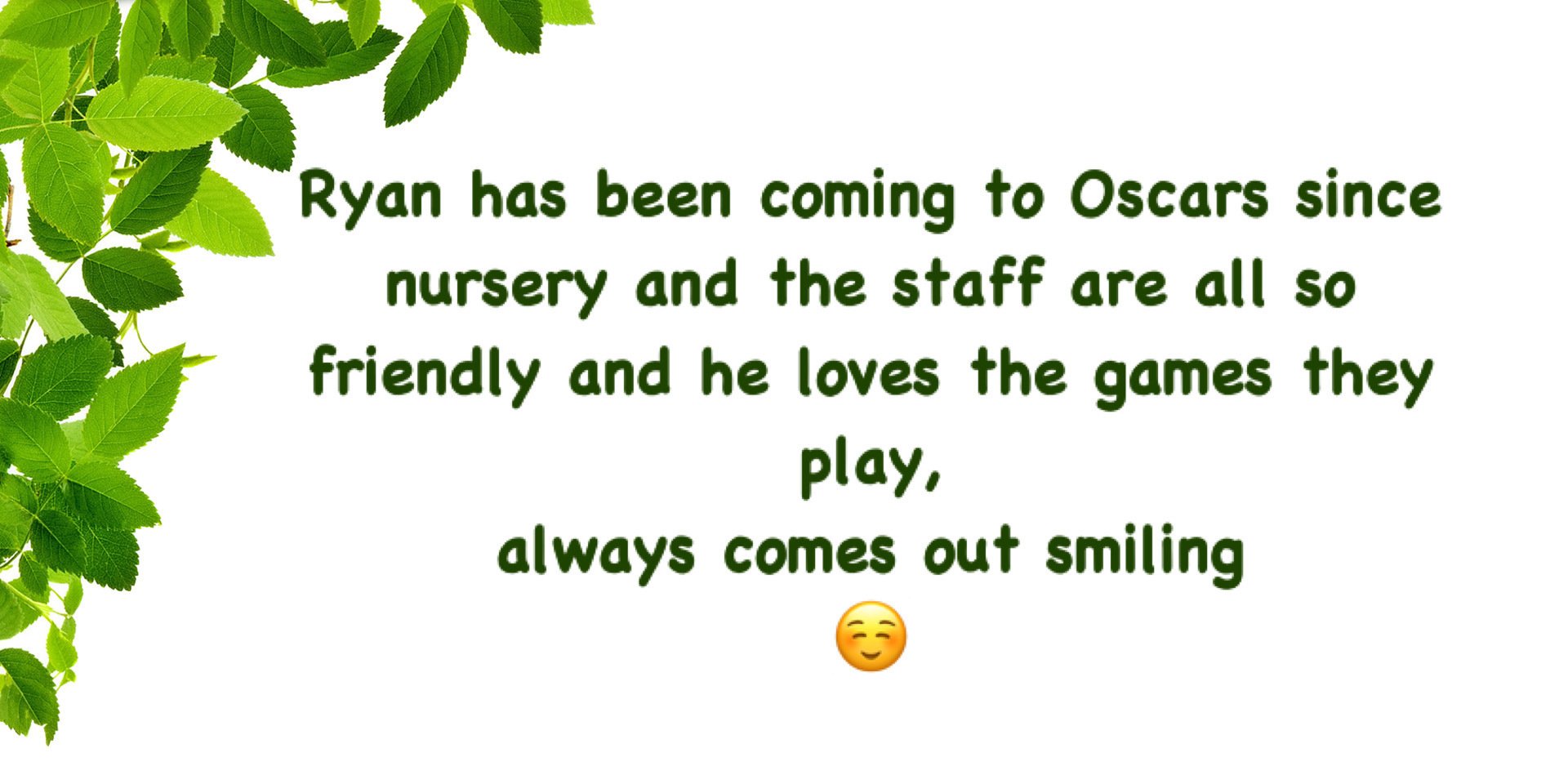 Policies
The following list of policies is available for parents and carers to see. A file containing all the policies can be found in Oscars. Please ask a member of staff if you would like to see the file.
· Administering Medication Admission and Fees
· Aggressive Behaviour · Arrivals and Departure
· Behaviour Management · Bullying
· Child Induction · Complaints
· Confidentiality · Data Protection
· Dangerous Plants · Emergency Evacuation
· Environmental · EYFS
· Equalities · Fire Safety
· Food Safety · Health and Safety
· Healthy Eating · Hot Weather
· Illness and Accident · Internet Safety
· Intimate Care · Involving Parents
· Manual Handling · Missing Children
· Mission Statement · Mobile Phone
· No Platform Policy · Pandemic Flu
· Participation · Play Policy
· Prevent Duty Risk Assessment · Risk Assessment
· Safer Recruitment · Safeguarding
· Smoking, Alcohol and Drugs · Social Media
· Staff Behavoiur · Staff Grievance
· Staff Disciplinary · Staff Induction
· Staff Code of Conduct · Suspension and Inclusion
· Uncollected Children · Visitors
· Whistleblowing
Brandlesholme Road, Bury, Lancashire, BL8 1AX
0161 761 1253
woodbank@bury.gov.uk