Darth Vendor
We are proud to introduce our new vending machine - Darth Vendor - which was purchased following a very kind donation from one of our governors for the school's 50th birthday. Children win a weekly raffle ticket by reading regularly at home and in school. At the end of each half term, every class will draw out a raffle ticket. The winners choose a book from the vending machine to keep forever.
'Darth Vendor' was the most popular choice of name for the vending machine as voted for by children in every class. Mason in Willow class was the creative mind behind the name. What a superb idea!!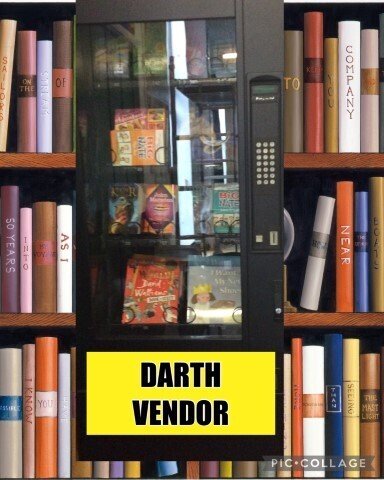 Token Winners so far....
Seedlings - Mariama
Fir - Bertie
Pine - Aoife
Beech - Thea
Cedar - Charlie
Maple - Thea
Elder - Sidrah
Willow - Ahmad
Chestnut - Fraser
Sycamore - Emily
Brandlesholme Road, Bury, Lancashire, BL8 1AX
0161 761 1253
woodbank@bury.gov.uk