Joy of Moving Home School Festival
The English Football League Trust in partnership with the Bury F.C. Community Trust would like to invite the Key Stage 2 children of Woodbank Primary School to their Joy of Moving Home School Festival. #JOMHomeFestival#JoyofMoving
There are many sporting activities that can be done either individually or in pairs depending on the home family arrangement.
There is a briefing note to read to see if this would be of interest to your child.
If so, then there is booklet to download with all the activities and how to do them.
The day chosen would be Thursday 21st May.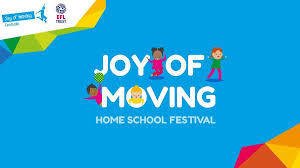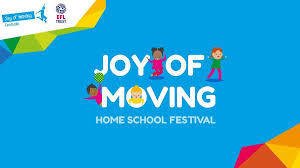 Please click the links below for more details