Welcome to our…
| | | |
| --- | --- | --- |
| | SCHOOL BOOK CLUB | |
This page is designed for all our amazing children and adult readers to share what books they have discovered or would recommend to others. We would love for all our children, parents and staff to add to our Book Club
What have you enjoyed reading lately or previously?
Please click on one of the book review templates at bottom of page and complete. You can type it up or print it off and write it on.
Please send all your reviews to our specific Woodbank Book Club email:
bookclub@woodbankprimary.co.uk
You can use our templates or write a review in any style you want...check out the guides for writing a book review to help you!
Plus, it doesn't have to be a story book it can be a non-fiction or perhaps review a comic, newspaper article or even a recipe?
Parents/carers/families we would love your input too with any books you have read with your children or ones that you would recommend to other adults (suitable for a school website). We are going to ask staff to add to this too!
Once we return to school we are hoping to get our bus library online system up and running so that you can browse and reserve our school library books.
-----------------
In the meantime why not take a look at the free e-books, reviews and activities from these websites:
https://www.lovereading4kids.co.uk/kids-zone/ - reviews of book and recommended reads. Also free book downloads, competitions and activities.
https://www.booktrust.org.uk/books-and-reading/our-recommendations/best-new-books/ - new book recommendations each month and book reviews.
New links:
https://library.thenational.academy/ - oak academy/literacy trust online library (new books added each week)
https://www.booksfortopics.com/storytime-online - access QR codes to video recordings of some quality books for your age group (open camera on phone to scan the code and open link to that story)
E-books/Podcasts
https://www.bury.gov.uk/ebooks - free e-books and audio books for children and adults.
https://www.bbc.co.uk/programmes/articles/KNWsKPrg7stQ54tTbcf6P7/500-words-the-stories - listen to top 50 favourite stories for you age group
OXFORD OWL E-BOOKS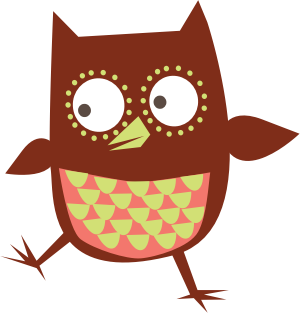 Each child can access E-books via their 'class log -in' on the oxford owl website. Click on the link below to access the website. The button for class log-in is in the top right hand corner.
The user name and passwords for each class are:
Username: woodbank (space followed by class name in lower case)
Password: (Name of class with capital letter to start)
(e.g- User: woodbank maple Password: Maple )
Click on 'My e-books' and you can select by age, level or series for your child. There is also further information on here for parents to support reading at home.
--------------------------------------------------------------------------------------------------------------------------
STORY VIDEOS
Click on the video links below to watch and listen to stories being read especially to you from your class teacher.