News and Information
Internet Safety
Online safety remains a priority for children. Please ensure that you child is only able to assess age appropriate materials. We are aware that some children have social media accounts such as Facebook, Instagram, Snapchat and Twitter – guidelines for these sites have a 13 yr+ age recommendation so we would ask that parents reconsider their children's access to these sites.
Schools have been made aware of some apps which may also be unsafe for children, these include myLOL, music.ly and live.ly. Theses apps encourage children to upload pictures and videos and may put them at risk.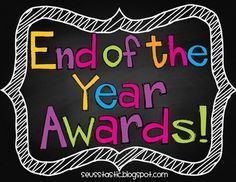 Year 6 Leaver's Assembly
Year 6 Leaver's Assembly is on 21st July at 9.15 am.
School Closes
School closes at 2.30pm
First Football Coaching Academy
Click here for FFCA Facebook page
School Opens
School opens on Monday 4th September.
Bury Times Articles
Oscars Outstanding Ofsted Report
Families Celebrate successful summer
'Inspirational' headteacher praised for turning around primary school

Click here for more information
Online Shopping? Buying a new school uniform? Booking a holiday? Tackling the garden?
Use Schoolangel and raise money for our school too
Click here to go direct to the site and start your online shopping with no log in, no password, no junk mail