News and Information
DOWNLOAD OUR NEW SCHOOL APP (Click on these links from your mobile) or go to the Play store / App store
Total number of downloads so far is 211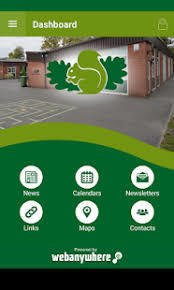 Latest News
For School Newsletters click here
Year 6 Prom
The PTA have hired out two big party buses from the Big Slo Limo Company, a white one for the boys and a pink one for the girls with some non-alcoholic fizzy drinks, music and an hours ride before the Leaver Ball. Setting off from school at approx.. 5.15pm and arriving back at school for photo opportunities this will be £13 per child. Click here for more information and/or to pay online or send the cash/Cheque in via school by the end of June.
PGL
PGL depart on 22nd June and return on 24th June
Dress Down Day
Dress Down Day for Summer Fair donations is in 29th June
Sycamore Fire Station Trip
Sycamore (year 6) will be visiting Bury Fire Station on 2nd July
Drama Club Shows
The Drama Club shows will take place on 3rd & 4th July
Fir Class Assembly
Fir (Reception) class assembly will be on 4th July at 9.05am
Sports Day
Sports day will be on 5th July (Details to follow)
Summer Fair
The Summer Fair is on 8th July 1 - 4 pm
School Holiday Lists
School Holiday List 2017/2018 (click here)
School Holiday List 2018/2019 (click here)
School Holiday List 2019/2020 (click here)
Click here to see pictures of our royal wedding ceremony
Click here to read a Twitter message between James Frith MP and David Walliams during our World Book Day
Click here to see pictures from the author, Paul Jenkins, visit on our World Book Day
Click here to see the Questionnaire Feedback

Facebook link to Friends of Burrs Country Park
Attendance Information (click here)
As a community school the local authority decide our admission arrangements. Please contact the local authority or click on the admissions link for more information.
Click here to go to the admissions page