Woody's eco warriors
Here at Woodbank, we have set up a brand new Eco - Council. Back in 2020 when the club was first formed, it was decided that the Eco-Council should have a name that reflects how they feel about making changes within school, our local community and our home environment. With this in mind, it was voted that the club should be named "Woody's Eco Warriors."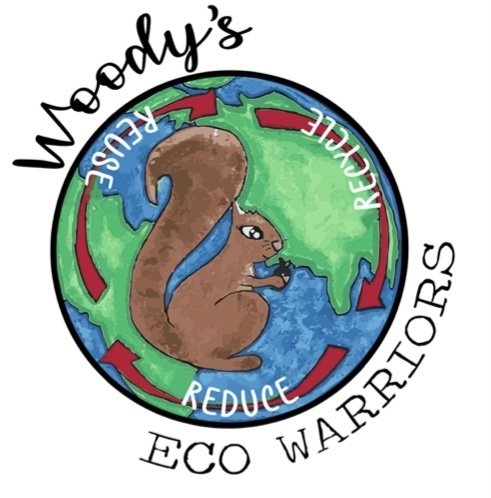 DID YOU KNOW?
Woodbank has become a local Terracycle site to recycle items such as any brand of bread wrappers, crumpet/ wraps/ muffin packaging and Kinder Chocolate wrappers and items?
Please collect any of these items and drop off during our opening hours at reception, and a member of the Warriors will sort them out for you!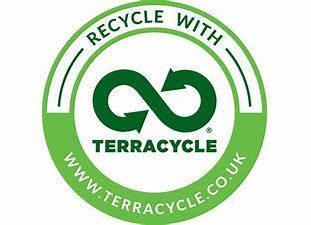 MEET WOODY'S ECO WARRIORS
WHY DO YOU WANT TO BE AN ECO WARRIOR?
| | | | | |
| --- | --- | --- | --- | --- |
| Tommy says there is lots of stuff to do to help our wildlife especially making sure our hedgehogs are safe. | Willow wants to stop litter as it can hurt animals and she wants to keep them alive. | Eliza wants to stop the bees from dying out as they give us food and honey. | Dylan wants to save the world from pollution and rubbish so that it helps hedgehogs and birds. | Lois wants to do her "little bit" because if everyone does their little bit we can save our planet. |
| Korie loves school and wants to help the environment and all wildlife. | Mikayla wants us to have more bins so we can dispose of rubbish and stop the animals getting sick. | Balraj wants to change the world so bees can survive and hedgehogs and squirrels won't be in danger. | Charlotte wants to create a safe space for our chickens. Hedgehogs and trees need us so we don't lose them. | Tyreece wants people to stop chopping down trees and instead plant more trees, plants and flowers. |
| Alice wants us all to know there is No planet B! She wishes to help Earth and save the planet. | Jayden wants to change how people act and stop littering. He loves the environment and animals. | Rebekah wants to save endangered wildlife. If trees go, we go too! Stop hurting our animals! | Tommy wants to create cooler, better plastic that can be reused and recycled. | Emily wants to spread awareness and stop school turning into a rubbish pile! We need to look after our world! |
| Elliot wants to stop pollution, save our rainforests and collect rubbish around the beaches. | Dylan wants to reuse and recycle plastics and also introduce biodegradable pens. | Macie wants to make an impact together with the school and Eco Club. She wants to help Polar Bears, Seals and Fish too. | Zac wants to help slow down climate change and encourage more recycling in school. | |